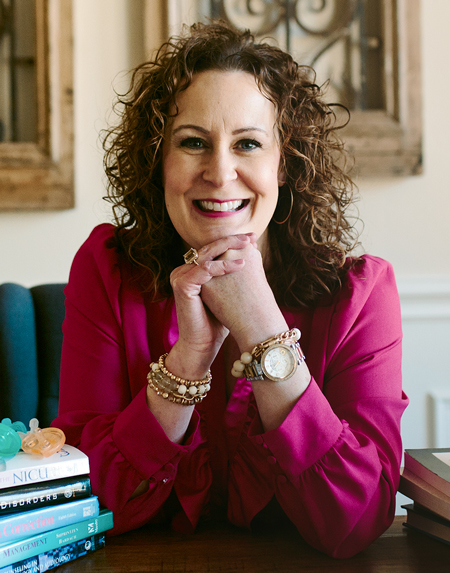 I'm from a small East Texas town where the pine trees are tall and the air is fresh.  I miss the beauty and simplicity of growing up where everyone knew my name. I experienced real community in that sweet little town. My school, my church, my teachers, my friends—if they didn't know me, they knew my daddy, and if they didn't know him, they knew my Uncle Bob and cousin Jim Bob. Yep, that's just the way it was—you were known.
As many of us have moved away from our hometowns and "villages," it's harder to find true community where you're known to your core; especially a group of people you can call on in a second's notice to help in your most vulnerable state, looking your worst, ugly crying and desperate for hope and answers.
That may be where you are right now, in need of a little help and a lot of hope to make it through.
That's what I'm here for.
First, let me tell you that you're not alone. The newness of being a parent often results in things not turning out as we expected. But here we are.
I have good news: Your village is on its way!
In my 20+ years of experience, the last decade was spent in Level 2 and 3 Neonatal ICUs, providing training for family and staff, supervising therapy, and assessing and providing treatment for vulnerable, tiny warriors. I'm passionate about you not feeling isolated or incompetent…these are feelings no parent should feel.
Let's walk this journey together.
"There's gonna be lots of ups and downs, frustrations and tears…. BUT there are snuggles and firsts and freshly bathed baby smells and tiny miracles every single day. I know you have it all within you to make it through this journey. I'll be right here, right beside you the entire way."
~Micha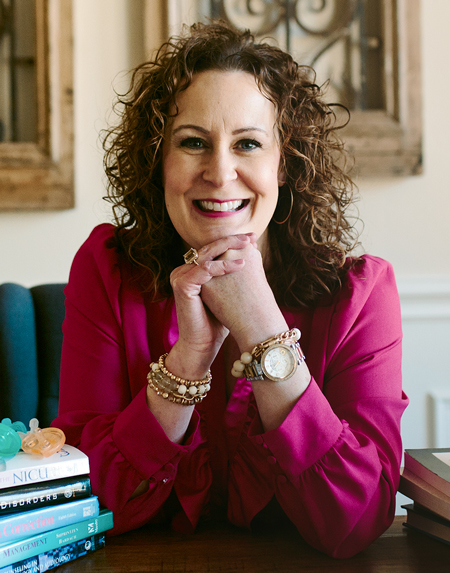 American Speech-Language Hearing Association
National Association of Neonatal Therapists
Texas Speech-Language Hearing Association
Here's my why
I've been in your shoes.
I have a big heart for new parents, because I was there when my newborn daughter was admitted to the NICU for her first 2 weeks. I've worked with thousands of families in my 20+ years as a therapist and it's never lost on me the privilege it is to walk alongside a family as they travel a difficult road.
I'm considered a healthcare provider, and to me, this means giving all of myself to families overwhelmed by a life-changing crisis. All too often the heart and soul of medicine has been stripped away, and my commitment is to re-establish trust and compassion by holding a hand, giving a hug and helping families understand what the next step is.
In my career, I've walked with patients through some of their darkest hours, re-training them to speak, swallow, and interact with others after injuries, diseases, and strokes. When I started working in the NICU, I discovered these experiences had given me legs to do the hard work with families experiencing feeding difficulties, including breastfeeding and bottle feeding and in the NICU.
My expertise—and my heart—are at your disposal.
I'm available. Let's talk.
Anticipating time in the NICU?
The day will be here before you know it—your bundle of joy will arrive! In addition to all the joyful anticipation of a new baby, you may also be nervous about what to expect in the NICU.
Here's a checklist of what to bring, what to expect, and what numbers to have handy.