You're going to have questions.
Anticipating the birth of a baby or a stay in the NICU can produce a flood of emotions and thoughts. Let's plan it together. I can help you be prepared and soothe those fears.
I want to help you become a question-asking force-of-nature who advocates for your baby's best chance to thrive. You will be your baby's hero. I'm here to be the trusty sidekick who's got your back.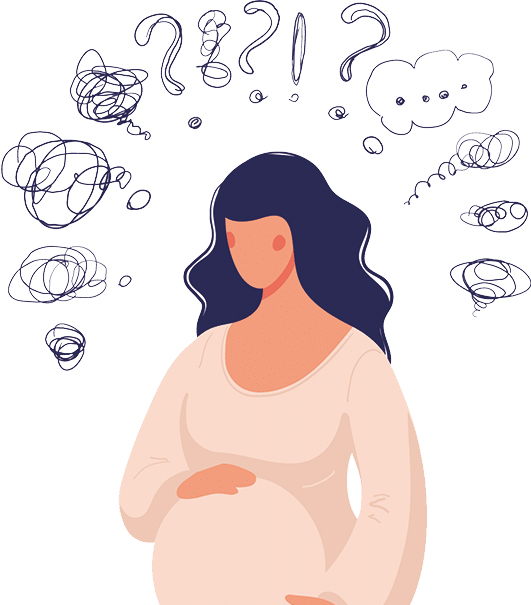 Frequently Asked Questions
There are a few questions I know you're going to be asking, so let's go ahead and get those answered.
Leave top tab empty! No content in other words
My baby is not showing any signs or symptoms of a problem. How would my baby benefit?
In the NICU or after discharge from the NICU, we don't want to wait for a problem. It's important to be proactive vs reactive. It's the difference between habilitation and rehabilitation. With babies we want to give habilitation, and with older people we give rehabilitation.
What is a NICU Parent Coach?
A NICU Parent Coach is someone with specific NICU expertise, advanced knowledge and wisdom who will walk alongside you to help in a variety of ways. Here a few services I offer:
Share effective ways to address concerning issues
Find ways to take care for yourself and manage your stress
Assist you in following through with research-based best practices and strategies to support your child's development and reduce long-term effects of the NICU environment
Help you be the best parent you can during this stressful time around & in the NICU
What is a parent advocate?
You're the biggest cheerleader for your newborn baby, and I believe you know your baby better than anyone. You may not be a medical professional, but I bet you pick up on his cues quickly. I want to teach you how to be a confident advocate for optimal outcomes.
Why are you so passionate about family-centered care?
The family bond is SO important to the child. Without their family, the baby can not survive. I am passionate about teaching parents how to be an integral part of their child's care.
And it doesn't just matter for the baby, it matters equally for the parents. My goals are to encourage and support parents in the primary caregiver role and to enhance their overall emotional and social wellbeing.
Has your career been entirely devoted to NICU?
No, it hasn't. I've worked in multiple settings other than the NICU, including early childhood and preschool programs for disabilities, nursing homes, inpatient rehab, & home health. This vast experience has provided opportunities to learn from so many families with different cultures and values.
Do you accept insurance?
No, I do not accept insurance. I'm a cash based service who charges a flat rate for my sessions and packages.
Leave top tab empty! No content in other words
IS THERE RESEARCH TO SUPPORT DEVELOPMENTAL CARE IN THE NICU?
Yes, there's robust research supporting developmental & family-centered care with results of improved cognitive, behavioral and motor development.
Please message me and I'll be happy to send you some great articles (more like stacks of great articles. I love getting my geek on!).
Are you inferring that there are specific things I can do as a parent to decrease the adverse effects of the NICU on my baby?
Yes, there is vast studies and research to support that specific developmental care can decrease the adverse effects of the NICU.
What is a neonatal therapist?
We are a group of Physical Therapists, Occupational Therapists and Speech-Language Patholgists who aim to improve neurodevelopmental outcomes for premature and sick infants and reduce long-term effects of the NICU environment.
Neonatal Therapists are an essential part of the NICU team. Using an integrated, neuroprotective, and family-centered model, Neonatal Therapists provide highly specialized and individualized therapeutic interventions in the NICU. These interventions support optimal long-term development, prevent adverse sequelae, and nurture the infant-family dyad. Neonatal Therapists provide education to the family and NICU team.**
**This definition was created by the NANT Professional Collaborative (NPC).
What is Neonatal Therapy?
Neonatal Therapy is the art and science of integrating typical development of the infant and family into the environment of the NICU. It incorporates theories and scopes of practice from the respective disciplines of occupational therapy, physical therapy and speech language pathology. It requires advanced knowledge of the diagnoses and medical interventions inherent to the NICU setting in order to provide safe and effective assessment, planning and treatment.
At this early point in the lifespan, Neonatal Therapy promotes optimal long-term developmental outcomes and nurtures infant-parent relationships by addressing the following synergistic neurodevelopmental systems: neurobehavioral, neuromotor, neuroendocrine, musculoskeletal, sensory, and psychosocial. These systems provide the foundation for the development of functional skills.*
*This definition was created by the NANT Professional Collaborative (NPC).
I'm a friend or grandparent and would love to gift your services to my loved one. Is this possible?
Absolutely! Reach out and I will be happy to discuss options for gifting.
Anticipating time in the NICU?
The day will be here before you know it—your bundle of joy will arrive! In addition to all the joyful anticipation of a new baby, you may also be nervous about what to expect in the NICU.
Here's a checklist of what to bring, what to expect, and what numbers to have handy.